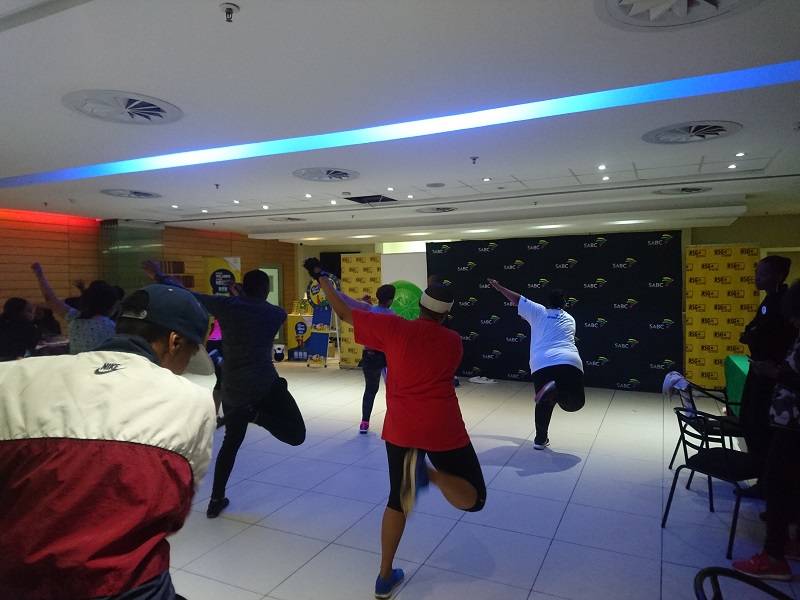 ---
We were fortunately to participate in the SABC Fitness Day at their offices in Auckland Park.

The monthly aerobics classes are arranged by the SABC Wellness Centre and form part of the SABC's committment to helping staff with maintaing a healthy balance between work and keeping physically activity, and prmoting the use of their internal fascilities like their staff gym.

The aerobics sessions looked grueling and I was greatful to be there only as a supportive spectator.
It did not take long before the staff were working up a sweat, and they loved it. There was such great energy from the staff.

We looked forward to supporting this next Fitness Day.